How to Become a Teacher in Malaysia: 5 Options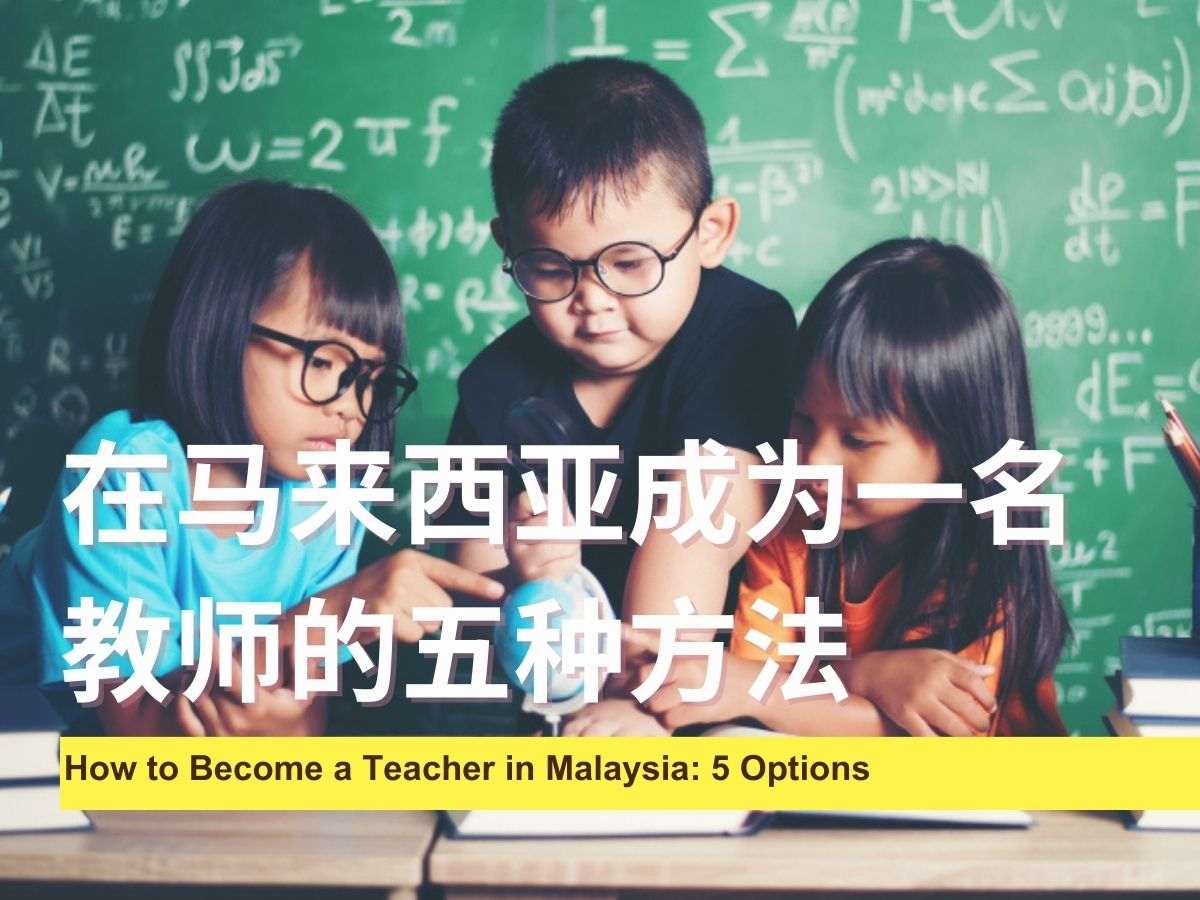 Becoming a teacher in Malaysia is a noble and rewarding pursuit, allowing individuals to shape the future by imparting knowledge and skills to the next generation. Malaysia provides various pathways for aspiring educators, catering to diverse educational backgrounds and career goals.
This guide will explore five options to become a teacher in Malaysia, ranging from specialised programs to broader academic degrees.
Enrol in the Ijazah Sarjana Muda Perguruan (PISMP) Program
Are you embarking on the thrilling path to becoming a primary schools teacher in the heart of Malaysia? Well, buckle up because the key to this exciting journey lies in the prestigious halls of Institut Pendidikan Guru (IPG).
Picture this: a comprehensive adventure through the Program Persediaan Ijazah Sarjana Muda Perguruan (PPISMP) and the exhilarating pursuit of a Program Ijazah Sarjana Muda Perguruan (PISMP) degree, all leading to the coveted title of a certified teacher.
Unlock the Door: Meet the SPM Challenge!
First things first – let's talk SPM. To kick off this educational escapade at IPG, you need to crack the code of Sijil Pelajaran Malaysia (SPM) with a minimum A- grade in five subjects, a solid C in Malay, History, and English, and if you're diving into a specialization like Pendidikan Seni Visual (Visual Arts Education), you'll need that A- in the relevant subject.
Ready to take the plunge? Apply at https://pismp.moe.gov.my/, declare your major, and get ready for the thrilling Ujian Kelayakan Calon Guru (e-UKCG), along with showcasing your teaching skills via Video Pengajaran (VP) and flexing those physical education muscles with Video Kecergasan Fizikal (VKF).
Launch Pad: Complete the PPISMP Prequel!
Once you've conquered the SPM challenge, your journey starts with the one-year blast of Program Persediaan Ijazah Sarjana Muda Perguruan (PPISMP). Think of it as your prep school for the big leagues, a pre-university extravaganza setting the stage for the grand entrance into the Program Ijazah Sarjana Muda Perguruan (PISMP).
Main Event: Dive into the PISMP Extravaganza!
Now, for the pièce de résistance – the four-year spectacular PISMP- a bachelor's degree with honours orchestrated by the Ministry of Education. Here, you're not just studying; you're mastering the art of practical education, discovering the secrets of your subject specialisation, and diving headfirst into the real deal with an internship. Teaching practicums, teacher training, classroom observations – you name it, you'll experience it.
The Cliffhanger: Registering Online at SPP (Government Schools Only)!
The journey intensifies as you approach the climax. Post-PISMP, it's time to register online with the Suruhanjaya Perkhidmatan Pendidikan (SPP), exclusive for government primary schools hopefuls. Hold onto your hats because after registration comes the interview, a nerve-wracking yet crucial step towards the grand finale.
The Grand Finale: Say Hello to Your Teaching License!
Picture this: you've conquered SPM, aced PPISMP, triumphed through PISMP, conquered the online SPP realm, and now, you've got your teaching licence! Congratulations, you're officially equipped to inspire and educate in the vibrant classrooms of Malaysian primary education.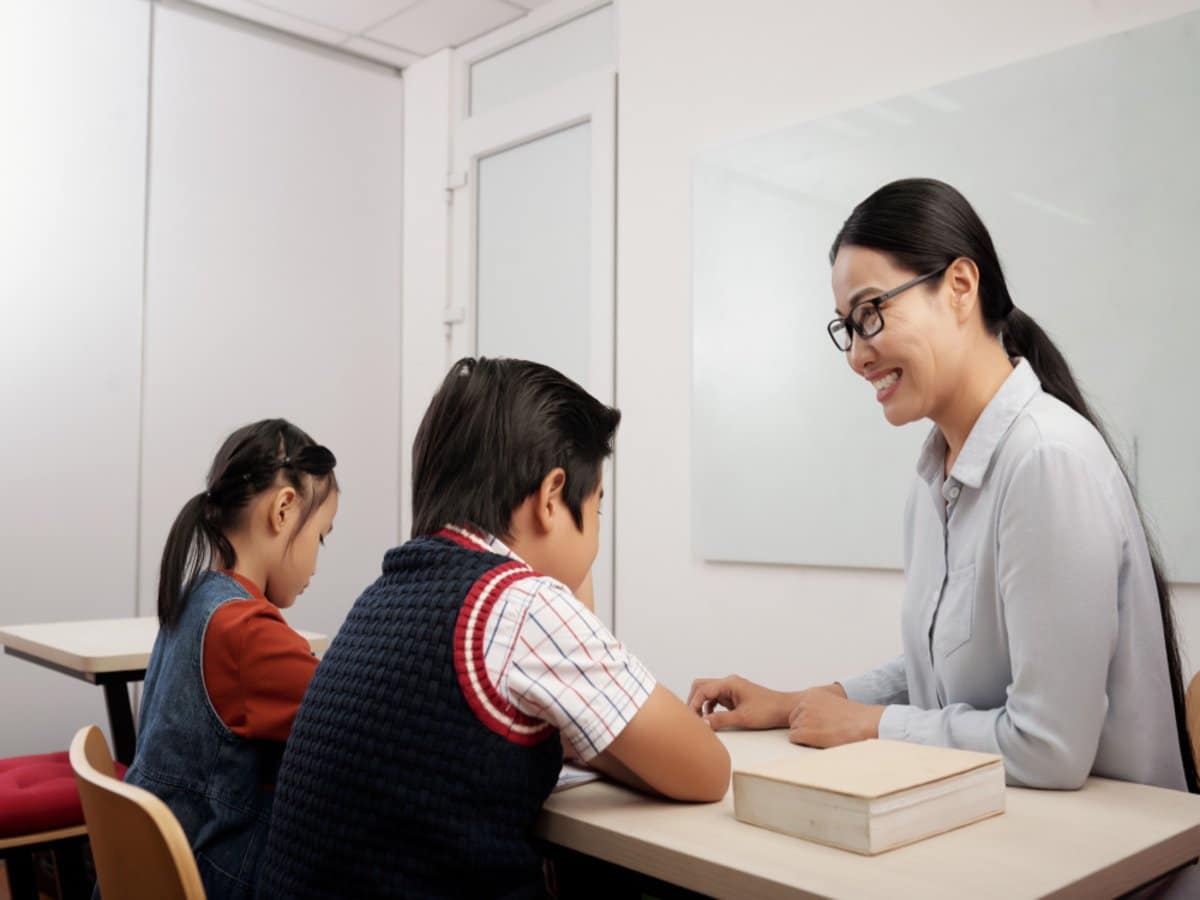 Pursue a Diploma in Education
Ready to make your mark as an educator but finding the gates to Institut Pendidikan Guru (IPG) a bit too challenging to unlock? No worries! The journey to becoming a teacher doesn't end there. There's a different, equally thrilling route that involves diving into the world of a Diploma in Education at YEC, a pathway that might be your golden ticket to the vibrant realm of teaching.
Dare to Dream: Meet the SPM Challenge!
Imagine this as the starting line of your teaching adventure: SPM. To kick off your journey toward a Diploma in Education at YEC, you must conquer the Sijil Pelajaran Malaysia (SPM). The only entry requirement for our Diploma in Early Childhood Education in YEC is that the applicant must be a female aged 16 or above. No teaching qualification is required to apply for this course.
Begin the Odyssey: Dive into the Diploma!
Now, fasten your seatbelt for a transformative journey lasting 2 to 3 years – the Diploma in Education at YEC. It's not just a piece of paper; it's your ticket to mastering diverse teaching methods, understanding your students, and acing the curriculum game.
The Diploma's secret sauce? A hands-on teaching practicum, where your skills are put to the real-world test.
Navigate the Maze: After a Diploma in Education At YEC
A Diploma in Early Childhood Education at YEC can prepare you for a career in teaching and caring for young children, typically from birth to age eight. With a Diploma in Early Childhood Education, you can work in various settings, such as preschools, childcare centres, family daycare homes, or public schools.
Take a Degree in Education
Ready to leap into the world of Education but wondering which path will lead you to the secondary schools halls and beyond? The answer is clear – a Degree in Education is your golden ticket.
Let's embark on this thrilling journey, where every step brings you closer to inspiring young minds and shaping the future.
Kick Off the Adventure: Dive into a Pre-University or Diploma Programme After SPM
Your journey begins after SPM, where you'll dive into the world of pre-university programs or diploma courses like A Levels, SACEi, STPM, or others. Picture this as your first exhilarating step towards becoming an educator.
Unlock the Door to a Degree: Meet the Minimum Entry Requirements
Now, let's unlock the door to a Degree in Education. The magic formula involves meeting the minimum entry requirements, such as 2Es in A-Level, 2Cs in STPM, a CGPA of 2.00 in Foundation in Arts (or a relevant Foundation program), or a CGPA of 2.00 in a relevant diploma.
But here's the twist – entry requirements may vary, so buckle up for this unique journey.
Embrace the Transformative Degree Journey
Fast forward to the Degree in Education, an adventure that spans 3 years. Imagine gaining not just subject knowledge but also mastering diverse teaching styles and methodologies. As part of the thrill, you'll undergo a teaching practicum, immersing yourself in the practicalities of teaching in a secondary school teachers setting.
Navigate the Bureaucratic Maze: Register Online at SPP (Government Schools Only)
Now, let's navigate the bureaucratic maze. Register online with Suruhanjaya Perkhidmatan Pendidikan (SPP), your ticket to government school teaching. Following registration, gear up for an interview, and if you emerge triumphant, the eagerly anticipated posting call is just around the corner.
Pro Tip: Remember, SPP is your go-to for government schools. For private and international schools, march to the beat of a different drum – apply directly to them.
Claim Your Teacher Title: You're Ready!
Picture this: armed with a teaching degree, you're not just a teacher but a DG41-grade civil servant, ready to make an impact at the secondary education level. While the journey may take 4 to 5 years, brace yourself for the suspense of the awaited posting call.
Your journey takes a different turn for those eyeing the private or international school scene. Post-Degree in Education, you can apply directly to these institutions.
But wait, there's a twist. While a Degree or Diploma in Education is often preferred, remember that relevant subject experience can still open doors. Your journey as an educator is about to begin – are you ready for the adventure?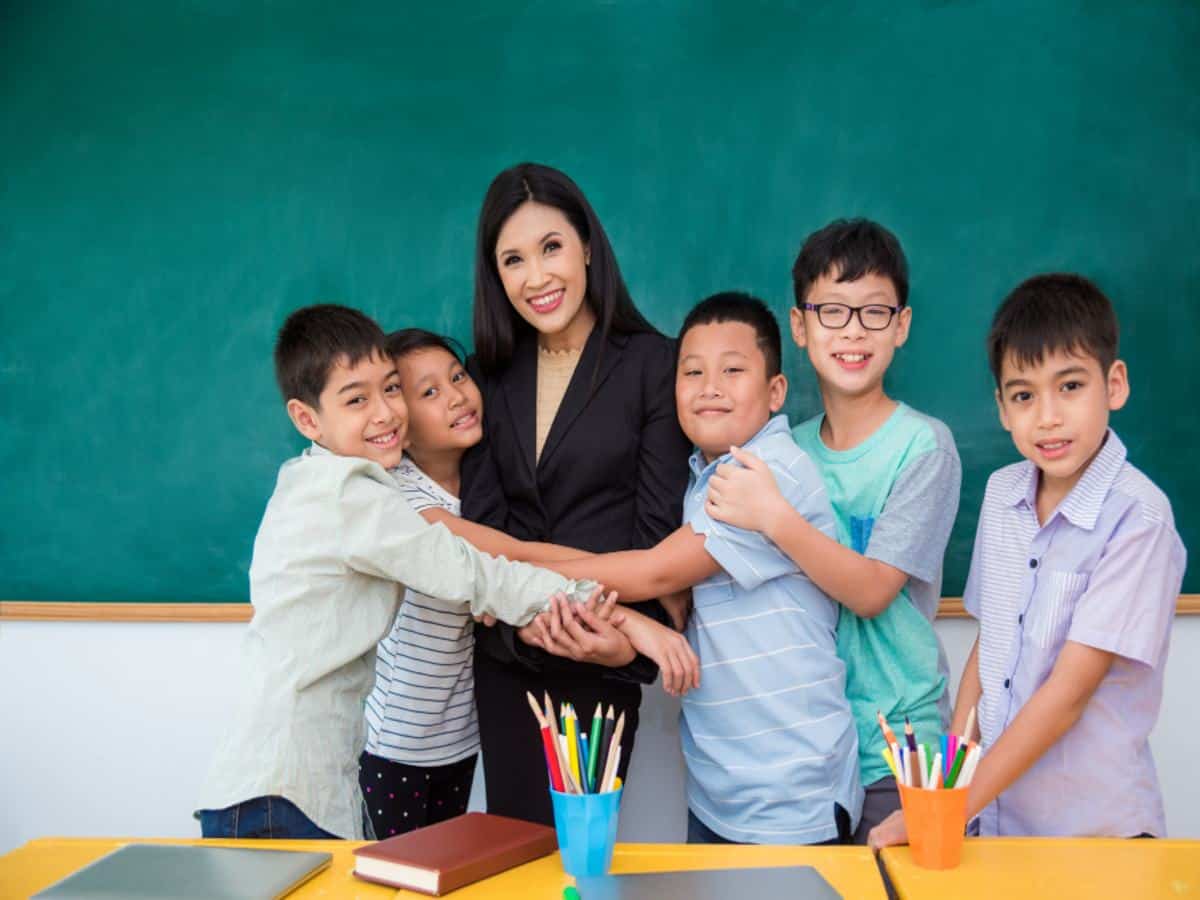 Pursue a Postgraduate Diploma in Education
Are you unleashing your inner teacher after taking a detour in your career journey? Do you feel like your dream of becoming an educator is slipping away because your degree doesn't align with education?
Fear not! The path to teaching greatness is still wide open, and it's called the Postgraduate Diploma in Education. Here's your guide to turning your passion for teaching into a reality:
Chapter One: Conquer Your Chosen Degree
Start by conquering the first chapter of your journey – completing the degree you initially set out to achieve.
Chapter Two: Enter the Postgraduate Realm with a Diploma in Education
Enter the game-changing realm of the Postgraduate Diploma in Education, a one-year program to transform you into an extraordinaire educator. The best part?
You can dive into this program even if your original degree seems worlds away from education. This sought-after pathway is available at both public and private universities.
For those eyeing government school glory, consider the Diploma Pendidikan Lepasan Ijazah (DPLI) or Diploma Pendidikan Pasca Siswazah (DPPPI) at public universities. If private school dreams dance in your mind, the choice is yours – pick any university that aligns with your goals.
Chapter Three: Navigate the Online Universe at SPP (Government Schools Only)
Navigate the online universe by registering with Suruhanjaya Perkhidmatan Pendidikan (SPP) if the allure of government schools beckons. Brace yourself for an interview call, and upon success, get ready for the much-anticipated posting call.
Pro Tip: SPP is your golden ticket to government school dreams. Private schools offer a different route, freeing you from needing SPP recognition.
Chapter Four: Embrace Your Role as a Teacher
With the posting call finally in your hands, embrace the role of a teacher in government schools. For those eyeing the private education sector, the pathway is direct – apply right after completing your postgraduate diploma.
This transformative journey might take around 5 to 6 years. Forget the notion that your degree needs to be the "right" for teaching. If your passion for education found its voice fashionably late, consider this your invitation to step boldly into the realm of teaching. The doors are wide open, and the adventure awaits!
Teach For Malaysia Fellowship Programme
Ready to take the plunge into teaching and make a real difference? Hold on tight because the Teach for Malaysia (TFM) Fellowship programme is not just a teaching gig—it's a chance to be part of a movement addressing education inequality in Malaysia.
TFM, a powerhouse non-profit, is on a mission; you could be a crucial part of it. Picture this: a two-year stint as a full-time salaried teacher in public schools. Here's your ticket to an impactful journey:
Step One: Unleash Your Potential—Complete Your Degree and Meet the Bar
First things first, you've got to meet the bar. Your ticket is a minimum of a C in Malay at the SPM level. Being a graduate with an undergrad degree in any field is a must. The best part?
Your accredited degree doesn't need to scream 'education.' TFM is all about embracing diversity to elevate the teaching experience.
Step Two: Gear Up for Impact—Apply for the Teach for Malaysia Fellowship Programme
Graduation cap on, it's time to gear up for impact. Apply for the programme and get ready for the challenge. If you pass the initial phase, an assessment at TFM's Assessment Centre, along with the Ujian Kelayakan Calon Guru (UKCG) test, awaits.
Step Three: Dive into the Real Action—Become a Teacher for Two Years
Hold your excitement because, with a successful application, you're stepping into the shoes of an educator for two impactful years. You'll be in a high-need school, tackling academic challenges or standing firm in a community facing socio-economic hurdles.
The catch? You won't choose your placement or the subject you teach—that's in the hands of the Ministry of Education. But hey, they take your field of study into account.
If the teaching bug bites hard and you're not ready to let go after two years, TFM's got your back. They can support your application for a teaching position. The catch? Your performance takes centre stage, and the Ministry holds the cards.
Sure, this pathway might take longer than the others, and there's no guarantee of a teaching position after years. But if you're fueled by the desire to experience teaching profession firsthand or be a driving force in the broader education movement, this is your chance to make waves.
Get ready to be not just a teacher but a catalyst for change. The adventure awaits!
Conclusion
Becoming aspiring teachers in Malaysia opens doors to a fulfilling teaching career dedicated to shaping the future of the nation. Whether you choose a specialised teacher education programs like PISMP, opt for a childhood education diploma at YEC, pursue a general degree in education, opt for a postgraduate diploma, or join the Teach For Malaysia Fellowship Programme, each path contributes to the noble cause of education.
If you aspire to become a teacher and make a positive impact on the lives of students, consider exploring the diverse options available. Ready to take the first step towards a rewarding career in childhood education or special education?
Look no further! Explore the exciting diploma program at YEC and say YES to shaping young learners and making a lasting impact. Your journey into the world of childhood education starts here—click to discover more!
YEC is excited to announce a teacher job vacancy at our institution! We are currently accepting applications for a teaching position. Join our dynamic team of educators and make a positive impact on young minds.